There are some things that you must do at least once, and solo travel is one of them. It pushes you out of your comfort zone and affords experiences that become a part of your personality.
Though, you can travel anywhere alone, some places are especially friendly for solo travellers because of factors like safety, affordable accommodation, friendly locals, public commute, part-time opportunities and a whole community of other solo travellers. Here are some such destinations in India, that are more conducive for unaccompanied travellers, including women.
1. Dharamshala
Home to the Tibetan exiles, this is a solace for those looking to escape the rut of daily routine. McLeodGanj in the upper reaches of Dharamshala is also popular among mountain lovers. You can also undertake the 14 km trek from Bir to Biling in the southeast, which is also a paragliding destination. Also do not forget to try the Honey Ginger lemon tea and thukpas on your visit. The place is best accessible through a road trip, and there are many budget home stays. You can combine Dalhousie for an extended trip.
2. Kasol
A favourite among the hippies visiting India, Kasol is called the "Goa of North India". It is also a bucket-list destination for trekkers. You can get some quality quiet time by fishing trouts in the Parvati river (this requires permission from the Forest Department). Also called the Mini Isreal, the place has shades of Hebrew culture. Do try the 'Turquoise Kasol' and 'The Evergreen' for a taste of Israeli food. The place is well connected by road, and the best time to visit is from March to May.
3. Varanasi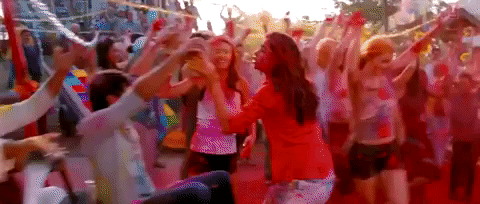 Made popular by pop culture and photographs of saffron clad yogis, this is a place for anyone who wants to get lost among the narrow ghats along the Ganges. The hookah wielding and ash smeared sadhus render the place a different time zone. Many backpacker hostels are coming up in the place, affording budget accommodation. Also, you must visit the place for world's best Thandaai with bhaang and Jalebis.
4. Ziro
Located in lower Subansiri region in Arunachal Pradesh, you will hardly need human company in this place rich with diverse flora, fauna and replete with orchards and pine groves. For the music lovers, it is best to time a visit around the Ziro Music Festival in September. Tezpur is the closest place to get here by road or air.
5. Sikkim
Another destination in North East for solo travel is Sikkim. Offering diverse experiences like hot springs, forest groves, Buddhist monasteries to treks in Pelling and Jorethang, this is a paradise for travellers. The place offers many homestays to soak in the local culture and cuisine. You must visit Sikkim, if you liked the winding roads and the idyll villages as shown in Barfi.
6. Majuli
The world's largest river island on Brahmaputra in Assam, Majuli is a must-visit destination for birders and nature lovers. Even the ones smitten by culture will have a gala time as the place is embedded with beo-Vaishnavaite culture and art. There are ferry rides to Majuli from Jorhat, atleast twice a day. The best time to visit is post-monsoon in November.
7. Hampi
It is a living heritage site, with more than 100 relics from Vijaynagar era strewn across the mystic hilly topography. Travellers can also enjoy coracle rides across thee Tungabhadra river. Solo travellers can avail of homestays, hostels and some enjoyable home-cooked meals with the locals. You can relive history as Hampi is one of the largest historical site.
8. Gokarna
A temple town, the place is also frequented by solo travellers for the awesome beaches, for the night bonfires and parties. The cottages and beach houses are perfect with hammocks to enjoy the breeze, beach and relax for some time away by yourself. It is also one of the few places in India that allow beach trekking along the coast.
9. Puducherry
This sleepy little town with French remnants intact from history is perfect for some quiet getaway, to enjoy the architecture, culture, cuisine and beaches. The Auroville temple offers a reconnect to your spiritual side. The best place to stay is in one of the hostels converted from the many colonial establishments. Visit Puducherry for a true French experience in India.
10. Goa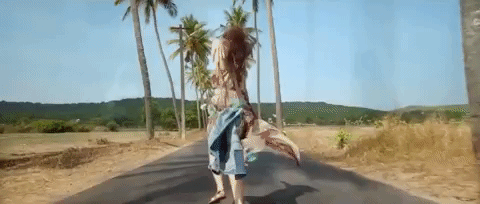 With a quick succession of beaches with good food and affordable drinks, the place is comfortable for solo travellers. Well connected by road, rail and air, Goa has accommodation for luxury travel as well as backpackers. You can hire a bike for commute and immerse yourself completely in its mixed culture of temples, churches and beaches. Goa is one of the coolest places for solo travellers as you will meet many kindred souls from around the world.
11. Munnar
A hilly station in Kerala, with rolling tea gardens and cloud encased hills, this destination affords reasonable hotels for backpackers. The food is good, the people are friendly and the weather is amazing for some quiet peaceful time to relax with your books and music. You must try a typical Kairali thali and some of the best sea food here. Remember Shahrukh Khan and Deepika Padukone dancing among the green hills in Chennai Express? Yes, that is Munnar for you.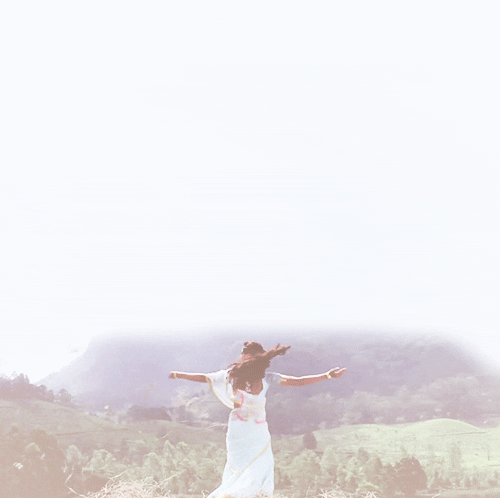 So, the next time you want to get away and do not have the patience to wait for a group of friends, pack your bags and head to one of these amazing destinations. Solo travel is something you should try atleast once.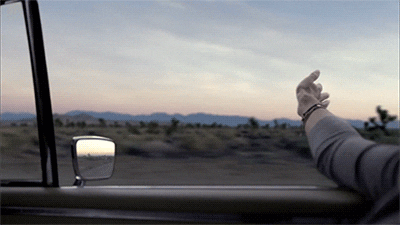 (Image credits- Pixabay, Giphy, WordPress, Walkingwanderer, caravan, betterindia, squarespace, wandercrumbs, 101India)