GOT is one of the most manipulative shows on television. Initially you may be drawn to it because of the magic, power dynamics and royal kingdoms. But soon you must have been bored or disgusted with the series. Do not continue to watch it under peer pressure. Here are 3 major arguments you can use when GOT fans disparage you.
1.It is racist
The only major base for the Khaleesi character is that she is the white liberator of slaves. Otherwise there is little to sympathise with her leadership over the most vicious group of people.
"Oh! Has the medieval party started again?"
2.It is sexist
There has been so much controversy around the "rape scene", that this point needs no elaboration. The show has such a huge following amidst a young crowd, and hence has a huge influential power. This power is leveraged to sustain mundane plot points. For instance, you hate Joffrey as a sociopathic sadist, without the show going on with little insight.
"So, GOT is selling sexism again? Then what is the 'new' season about?"
3.It stereotypes
The show has created clichéd characters with obvious motifs. There is no complication in the stereotypical characters to display the shades of grey in real life, and this created entrenched expectations.
Chandler Bing would have said, "Could GOT be anymore clichéd?"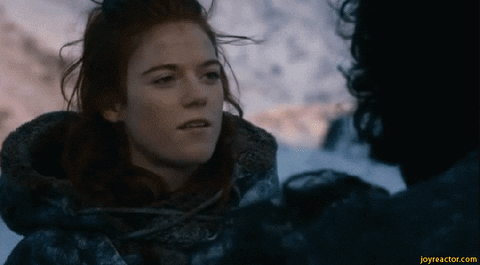 With transparent characters and ambiguous values, the show with vast influence has become a burden to watch.
If you too are a non-GOT fan, share it with other friends who chide you for not watching the show.
(Image credits- popsugar, giphy)