Bold and beautiful lipstick shades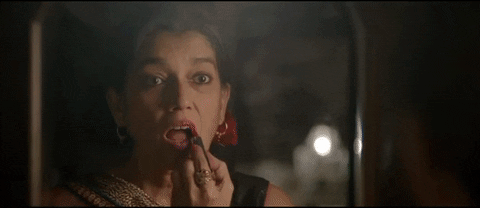 So we will finally get to watch the much talked about and wrapped in controversy film, Lipstick Under My Burkha and the mystery of the lipstick under that burkha will finally be revealed! Jokes apart, the film is about the lives of four feisty women from a small-town in India and how they find the courage to chase their inner desires and secret dreams. When it comes to being bold and chasing dreams, our very own Bollywood stars are no less! And since we are talking about lipstick and being bold, the first thing that comes to mind is Aishwarya Rai who made international headlines with her bright purple lipstick at the 69th Cannes. While she was criticised for her choice, Ash is not the only one who thinks such bold colours are cool.
Sonam Kapoor is another Bollywood celebrity who thinks bold is beautiful and has spoken about her desire to try black lipstick in one of her interviews with a leading magazine. Now that is something all Sonam fans would love to see am sure! While Priyanka Chopra whose lips have often been compared to Kylie Jenner and is even said to be a huge fan of Kylie cosmetics gave her fans some serious lip shade goals when she posted a picture wearing a very unusual shade of ash colour lipstick.
Further away from home, we have Hollywood celebrities like Gigi Hadid and Rihanna looking equally at ease in bold black lipstick on their night outs.
For the bold and the adventurous, there are insane lipstick shades that you can try from. Lipstick shades are no longer limited to the neutrals, reds, pinks and browns. There are shades as crazy as blue, yellow and green besides gold and silver.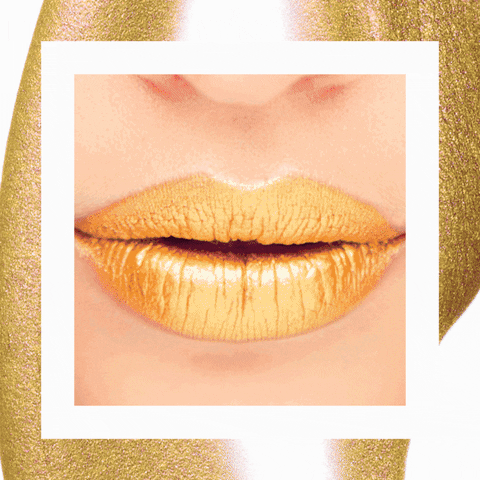 When it comes to your idea of beauty and make up, you can do what you want. So just be you, be bold and beautiful! Here's a link to help you apply black lipstick correctly, so you don't end up like you're dressed up for Halloween!
(image credits-pinterest, giphy.com, india.com, ask.naji.com, instagram, stealherstyle.net)