It would be a farce if we call Tiger Shroff every girl's dream. But he has definitely got the looks and killer bod that make him super desirable.
There are fans, there are ardent fans and then there are Tiger Shroff fans. If you find full splits cool, if every Tiger Shroff song is on your playlist, if you too woo your girl with his signature dance moves, then that's the sign of a true-blue Tiger fan.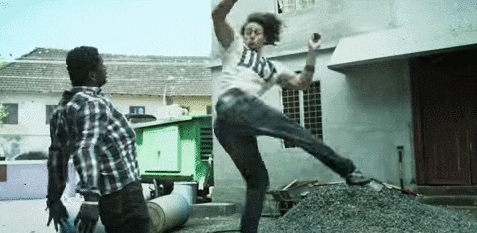 But, if you want to identify a Tiger Shroff fan, probably the following cues will help you out. Take a look:
1. You know his real name!
Well, this is BASIC! If you are his truest fan, you definitely should be aware that Tiger's real name is Jai Hemant Shroff. In fact, another interesting fact you are expected to know is Tiger is the name given by his father Jackie Shroff. Once, Jackie had revealed that he named Tiger so because he would bite like one when he was small.
2. You know who does he hero-worship!
There are no prizes for guessing that Junior Shroff idolises Bruce Lee and Michael Jackson. However, do you know whom does he idolize here in Bollywood? Well, that's none other than Mr. Perfectionist of Bollywood – Aamir Khan. In fact, Tiger had helped Khan during his gym workout sessions for Dhoom 3. On the other hand, Aamir was so impressed by Tiger that he wanted to launch him in Bollywood. Though somehow it didn't work out and ultimately Aamir ended up releasing Shroff's debut film Heropanti's trailer.
3. You know which form of Martial arts he practices!
Since he was 14, Tiger has been practising martial arts like Tae Kwon Do and Wushu. Wushu is a Chinese martial art from where Tai Chi is derived.
He also underwent flexibility and motion training for Heropanti and trained under Ziley Mawai, a national level gymnast from Haryana for close to three years. His training involved back layout, front pike, 360 degree-backward twist, wall flips and leaps.
If you have failed to answer any of these questions then you obviously know that you aren't really an 'ardent fan' of Tiger Shroff. But if you are, then you must be having more to add to this list. Feel free to let us know!